Listen to the show
Watch the show
Links to Articles We Discuss
We have covered the following topics:
Memorial Day: Honoring fallen soldiers and their sacrifices for our freedoms.
Ripple vs. Ethereum: Joe Lubin's criticism of Ripple's overvaluation and Brad Garlinghouse's mature response.
World War II veterans: Remembering their bravery and sacrifices for our freedoms.
Mental illness: Encouraging those who suffer to seek help but not letting a minority dictate to the majority.
Bitcoin ownership: The Alchemist predicts that the greatest generation will own one bitcoin.
Financial Warfare: Money as a tool to strip freedoms through digital currencies like Central Bank digital currencies.
Tribalism in Crypto: Polarization and character flaws of Maxes in the Space, hindering innovation and Progress.
Ripple's Growth in Asia: Ripple looks to Asia for growth and blockchain finance due to the region's fast-growing nature with blockchain technology.
Ripple's global business: Ripple's blockchain-based global payments network has mostly shifted outside the US due to regulatory clarity and opportunities in Asia, with up to 80% of its $15 billion global flows sent and received from elsewhere.
Ripple's acquisitions: Ripple has a billion dollars for acquisitions, with recent purchases including Metaco and Tranglo, a Malaysian-based fintech whose shareholders include Seamless Group and TNG.
Challenges from commercial banks: Commercial banks' blockchain-based networks like JPMorgan's Onyx or the recently announced Canton Network pose a commercial threat to Ripple, but they lack the reach of public permissionless blockchains like Ethereum or Ripple.
SEC's illogical behavior: SEC is not interested in helping crypto companies come into compliance but rather in control. Their actions harm investors and erode market cap.
Need for limited government: The US government has lost its way and needs to get back to a limited government that works on behalf of the people.
SEC's flawed logic: The SEC's basis for alleging that XRP is a security is flawed, as it would mean all digital assets are securities.
Need for clarity: There needs to be one path of clarity for all digital assets, or else there is no path of clarity at all.
Regulatory bodies failing: Regulatory bodies have failed to protect investors and must be eliminated or reformed.
Banks panicking: Banks are panicking about the growth of cryptocurrency and trying to stop it, but they will ultimately fail.
Tim Draper vs. Gary Gensler: Tim Draper owns Gary Gensler in a clip where he destroys his argument against Bitcoin.
Ripple vs. SEC: Congressman Donalds to hold Gary Gensler accountable.
Financial system reset: Signs pointing to a huge collapse and coming reset.
Government control: Constitution is the only thing holding the world together.
Majority power: Three years have proven that we are the majority and are no longer silent.
Isomin (formerly Som): Evolving into a different sort of company for a new era.
Xaman: Unification of XRPL labs under a stronger entity called Zaman, encapsulating the goal of blending retail crypto.
Zambo.com, a website that has been around for 10-15 years, is still active and allows users to do anything infinitely possible.
Written by John Deaton
From Ripple and XRP to Filecoin: The SEC is Simply Illogical
https://www.blockworks.co/news/ripple-xrp-filecoin-sec-illogical
https://twitter.com/rulexrp/status/1662216894668247040?s=12&t=FDKrwCVAUclhs3QkR5w8Bg

An interview article with @Ripple @BrooksEntwistle
The rise of CBDCs could provide a challenge to Ripple. A Hong Kong-Thailand (M-Bridge) or Singapore-UAE corridor using CBDCs would render RippleNet irrelevant. "Single-corridor CBDCs would be a real challenge for us," Entwistle…
https://twitter.com/i/web/status/1662733992943321090https://twitter.com/sentosumosaba/status/1662733992943321090?s=12&t=FDKrwCVAUclhs3QkR5w8Bg


Ripple's Asia Bid for global growth
https://mailchi.mp/digfingroup.com/ripples-asia-bid-for-global-growth

https://twitter.com/digfingroup/status/1661160058447618048?s=12&t=FDKrwCVAUclhs3QkR5w8Bg


Download video
@bgarlinghouse has always been the grownup in the room…
Can't wait to see those #HinmanEmails
https://twitter.com/nerdnationunbox/status/1662561464262033409?s=12&t=FDKrwCVAUclhs3QkR5w8Bg

Weekend vibes.
@Nasdaq 👏 @Ripple x @metaco_sa
https://twitter.com/metaco_sa/status/1662748111121391616?s=12&t=FDKrwCVAUclhs3QkR5w8Bg

HOLY SH*T!

Does this mean what I think it means?! 🤯 https://twitter.com/xrp_productions/status/1662878737703096323?s=12&t=FDKrwCVAUclhs3QkR5w8Bg


$30,000,000,000 Exits US Banking System in One Week As Deposit Flight Grows - The Daily Hodl
https://dailyhodl.com/2023/05/27/30000000000-exits-us-banking-system-in-one-week-as-deposit-flight-grows/

China To Settle $582,300,000,000 in Yuan Worldwide Amid Push to Circumvent US Dollar: Report - The Daily Hodl
https://dailyhodl.com/2023/05/27/china-to-settle-582300000000-in-yuan-worldwide-amid-push-to-circumvent-us-dollar-report/

#Hedera: 10 BILLION transactions
#HelloFuture @leemonbaird
https://twitter.com/hedera/status/1662726376145793025?s=12&t=FDKrwCVAUclhs3QkR5w8Bg

Chainalysis CEO Says 'Thousands' Of Crypto Investigations Are Now Underway
https://www.forbes.com/sites/digital-assets/2023/05/24/chainalysis-ceo-says-thousands-of-crypto-investigations-are-now-underway/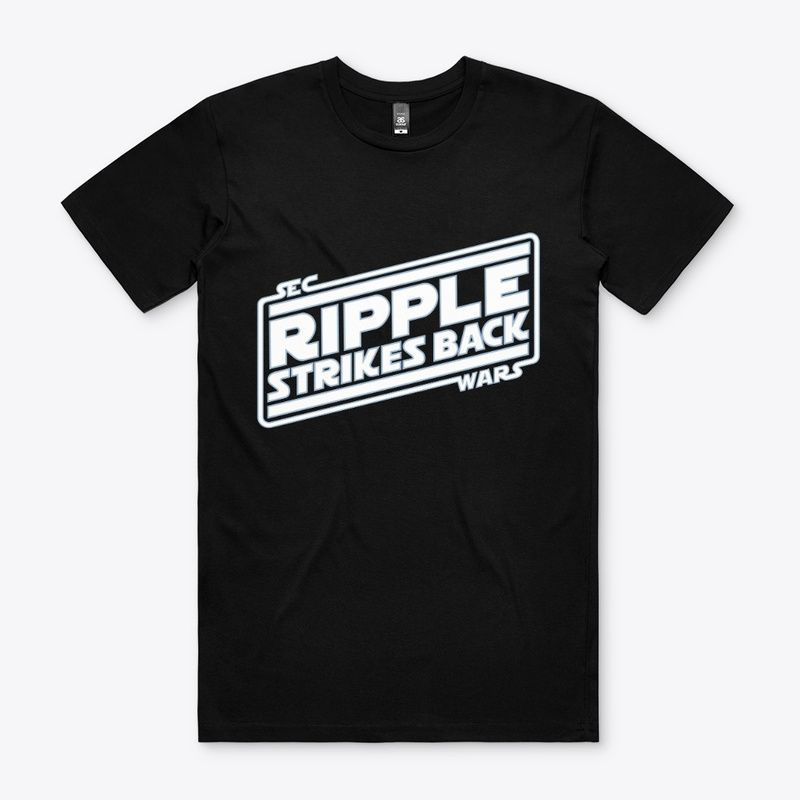 Ripple Strikes Back – SEC WARS – T-shirt
The SEC dropped a lawsuit at the end of 2020 alleging that Ripple sold XRP as an unregistered security. Ripple Strikes Back. Game on Bitchez.
Get This T-Shirt