Listen to the show
Watch the show
Show Summary
Ripple's Singapore License: Ripple has received in-principle approval from the Monetary Authority of Singapore, making it one of only twenty companies to receive such a license. The framework unites consumer protection, market integrity, and innovation.
Regulatory clarity for crypto utility: Stu Alderadi emphasizes the importance of regulatory clarity for driving real-world use cases for crypto.
Ripple's growth in Singapore: The president of Ripple highlights the potential growth in Singapore, with on-demand liquidity volumes growing over five times yearly.
Elizabeth Warren's silence on crypto: Elizabeth Warren, who was previously vocal about her anti-crypto stance, has disappeared from the narrative, possibly due to the negative impact it could have on her campaign funding.
Fake narratives in media: The media creates fake narratives to foment fear, excitement, or loathing, which undermines everyone's intelligence and can be detrimental overall.
Ripple's presence in Singapore: Most of Ripple's global on-demand liquidity transactions flow through Singapore, serving as the company's regional Asia Pacific headquarters. Ripple has doubled its headcount in Singapore over the past year across key functions, including Business Development compliance finance, and plans continue to increase.
Comparison of US and Singaporean approach to crypto: Brad Garlinghouse commented that Singapore took a pragmatic innovation-first approach to crypto. This is a clear shot at the SEC and Chair Gensler's restrictive measures. The US may regret Gensler's approach as other countries adopt this technology without such restrictions.
Criticism of SEC Chair Gary Gensler: Some community members have criticized SEC Chair Gary Gensler for his approach to crypto regulation, which they believe is based on his opinion rather than a reasonable assessment of global adoption.
Kaya toast from Singapore: Kaya toast consists of two slices of toast with butter and coconut jam, commonly served alongside coffee and soft-boiled eggs for breakfast in Singapore. It has a unique coconut flavor and is made with coconut milk, coconut cream, eggs, and sugar.
Badass Yetis NFTs: Badass Yetis NFTs will soon be available for purchase with fiat currency at Supermojo. A real-world product under the Badass Yetis brand will also be announced soon.
The lawsuit against Ripple: Max Kaiser and John Deaton agree that the SEC protects incumbents and the status quo and that the lawsuit against Ripple was willful.
Bitcoin vs. XRP: Max Kaiser believes the SEC will kill every other "shitcoin" except Bitcoin. At the same time, Jeff argues that XRP is a decentralized token with complementary use cases to Bitcoin.
Fragmentation in the crypto community: The media and those who want to crush crypto pit different communities against each other to fragment the community, but if the community comes together for the betterment of digital assets, everything changes.
Elon Musk and Mark Zuckerberg Cage Fight: Discuss a potential fight between Elon Musk and Mark Zuckerberg, mentioning Casino Coin as a perfect fit for betting.
Titanic Conspiracy Theory: Discussion about the theory that the Titanic that sank was not the Titanic, but its sister ship, with details on insurance fraud and government involvement.
Badass Yetis Brand Launch: Announcement of the launch of Badass Yetis's first product and building utility around NFTs.
Links to Articles We Discuss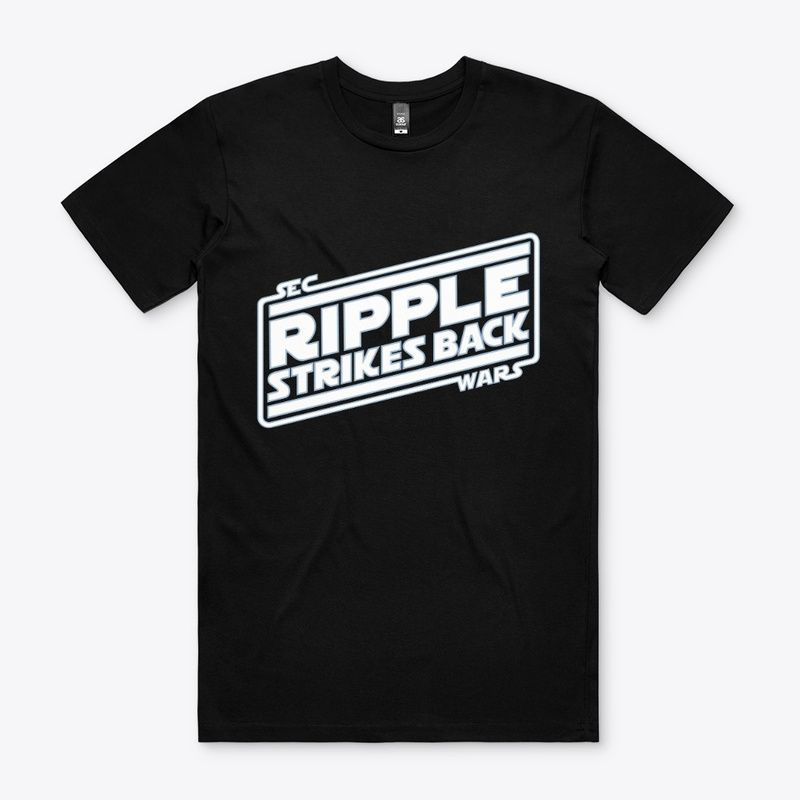 Ripple Strikes Back – SEC WARS – T-shirt
The SEC dropped a lawsuit at the end of 2020 alleging that Ripple sold XRP as an unregistered security. Ripple Strikes Back. Game on Bitchez.
Get This T-Shirt